Most Powerful Photos Of 2011
It's time for selections of moments that marked the entire year. This is a selection of photographs that summarizes the year 2011. They are impressive captures in several themes but all very powerful and emotional.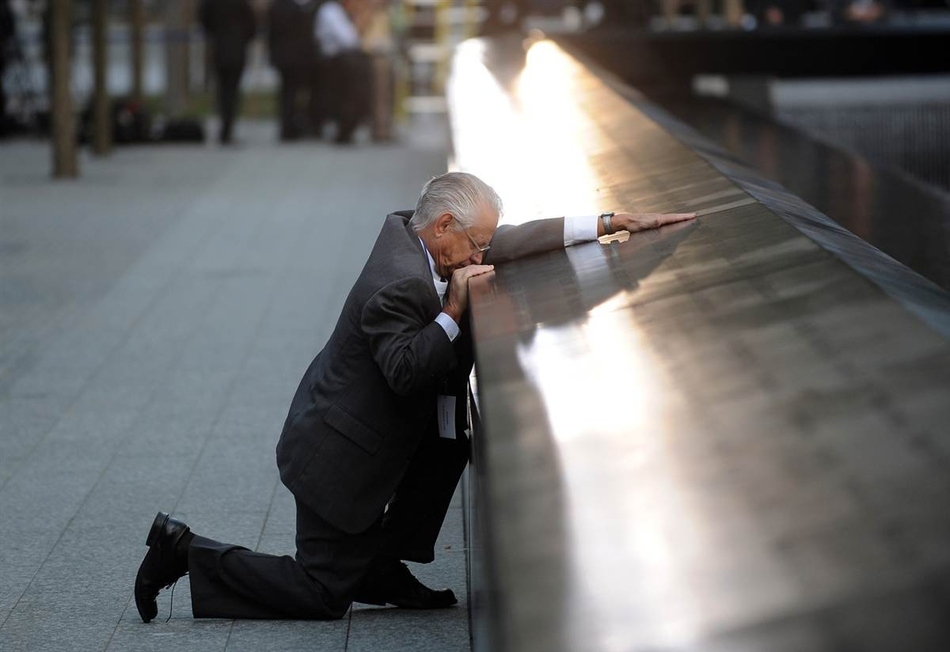 Robert Peraza, who lost his son Robert David Peraza in 9/11, pauses at his son's name at the North Pool of the 9/11 Memorial.
(Getty Images / Justin Lane)
8.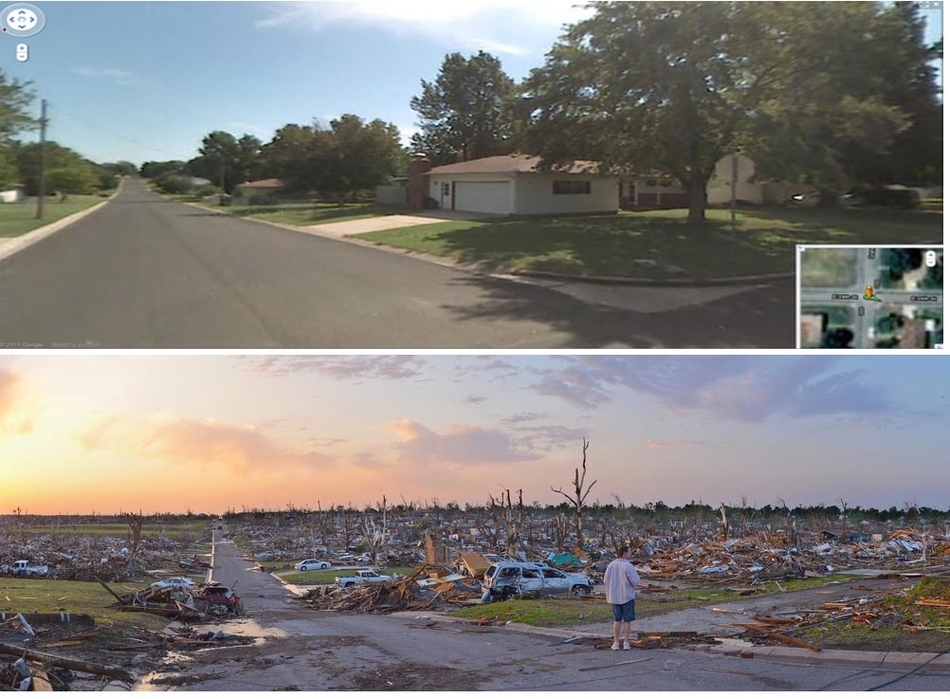 A before and after shot of Joplin, Missouri after a massive tornado on May 22.

10.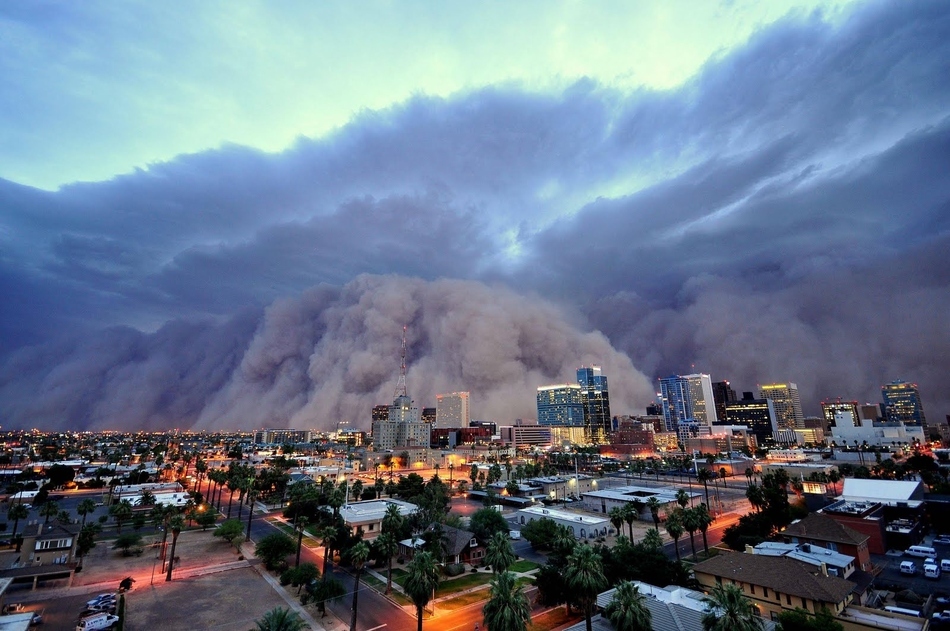 A monstrous dust storm (Haboob) roared through Phoenix, Arizona in July.

12.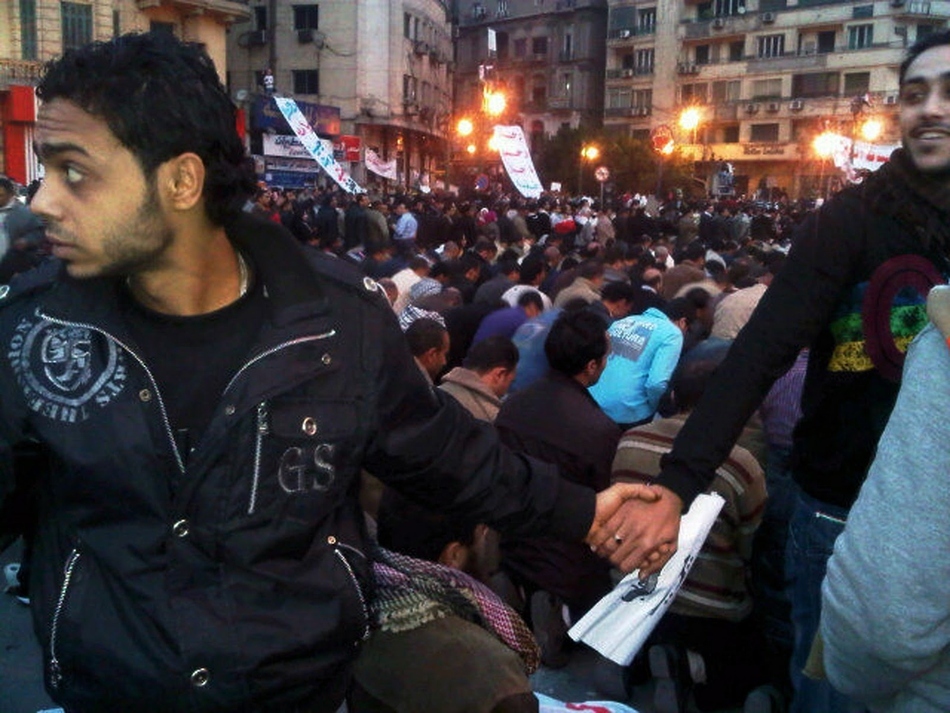 Christians protect Muslims during prayer in Cairo, Egypt.

19.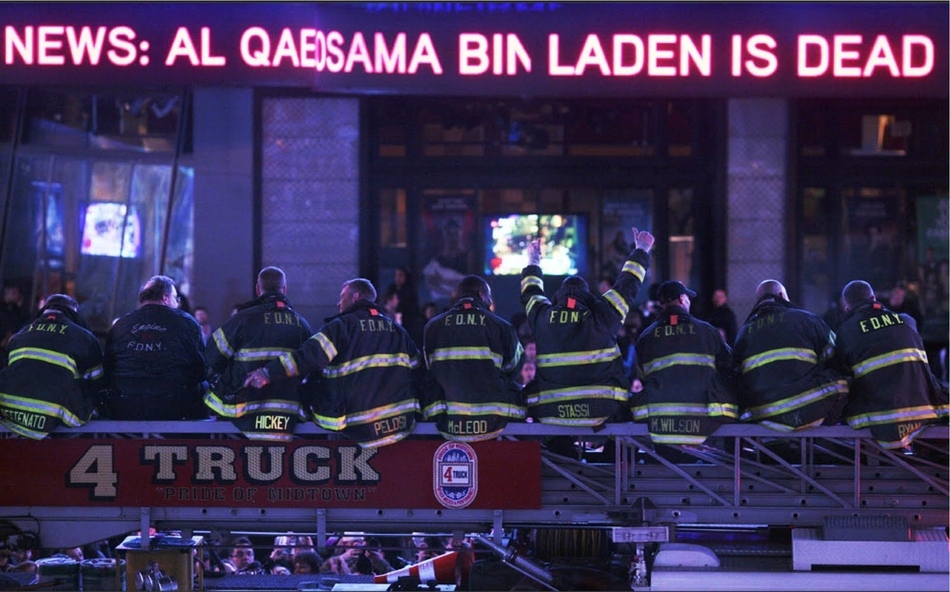 Firefighters of Ladder Company 4 — which lost seven men on 9/11 — perched together on their aerial ladder, watching a news bulletin in Times Square declaring that Osama bin Laden was dead on May 2.

22.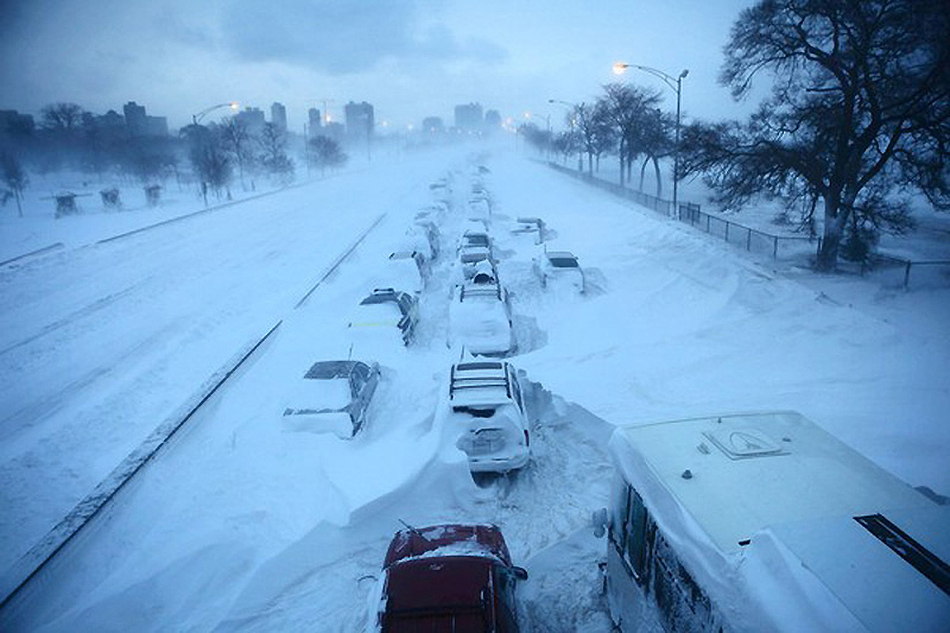 Cars are abandoned on Chicago's Lake Shore Drive during the "Snowpocalypse" in February.

23.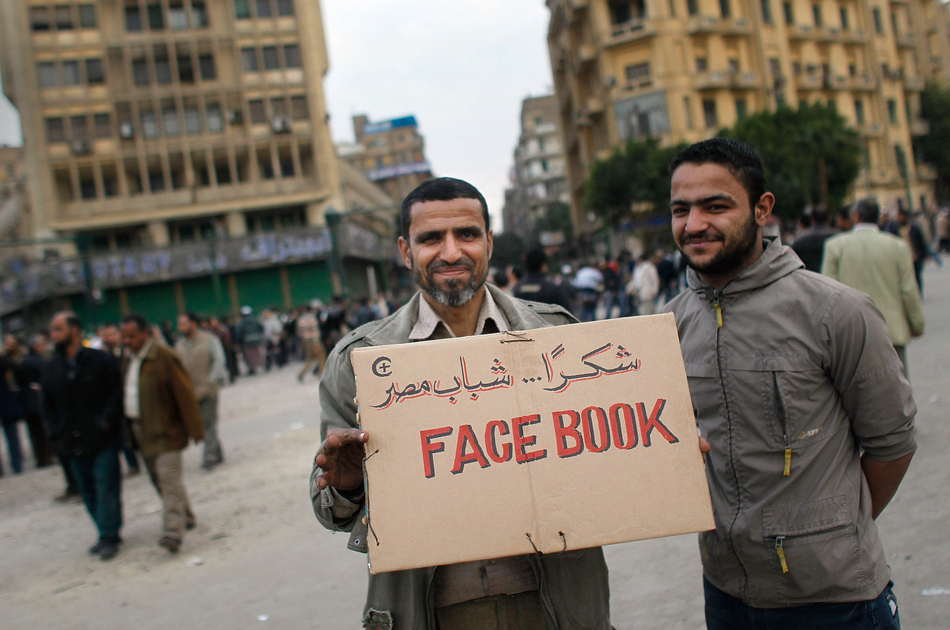 Facebook played an extremely important role in the uprisings throughout the Middle East.

27.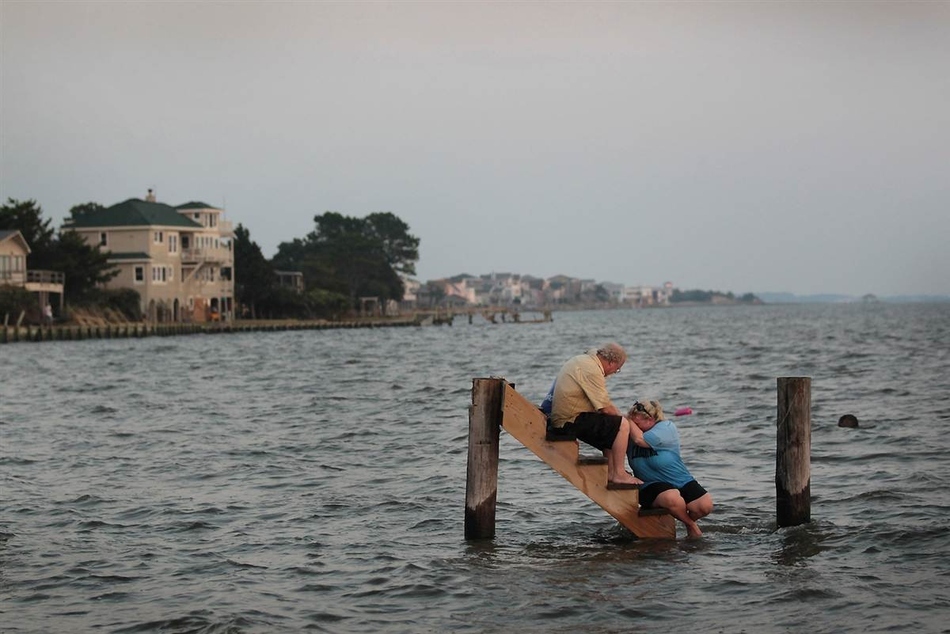 Billy Stinson comforts his daughter Erin Stinson as they sit on the steps where their cottage once stood on August 28 in Nags Head, N.C. The cottage, built in 1903 and destroyed by Hurricane Irene, was one of the first vacation cottages built on Albemarle Sound in Nags Head.

(Getty Images / Scott Olson)